About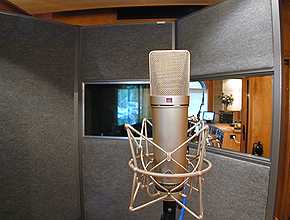 Garth Collins started his voice career as a radio newscaster and co-host, moving into regional and national broadcasting. Today Garth is a highly sought-after narrator heard in one medium or another in more than fifty countries.
Garth has produced voice overs for some of the world's best known brands, narrating everything from corporate videos, elearning narration, medical voice overs, multimedia campaigns, training audio, documentaries and a wide range of radio and television commercials.
Garth has also lent his voice to many humanitarian efforts including helping to bring clean water to Africa, earthquake relief to Pakistan, building wildlife sanctuaries and helping missing and exploited children in Canada and the United States.
Deep and crisp with elegant clarity and warmth, discover how the right narration can put the perfect finishing touch on your next production.
Visit the listening room for a full range of voice over demonstrations or watch some fully produced videos
narrated by Garth. Email us your script and have your voice over delivered within hours.